📌TONIGHT - REV. ANDREW J. BALES, CEO of UNION RESCUE MISSION PRESENTING AT THE JOINT MEETING of HOMELESS COMMITTEE~TUESDAY, MAY 25th ~7pm!
Posted on 05/25/2021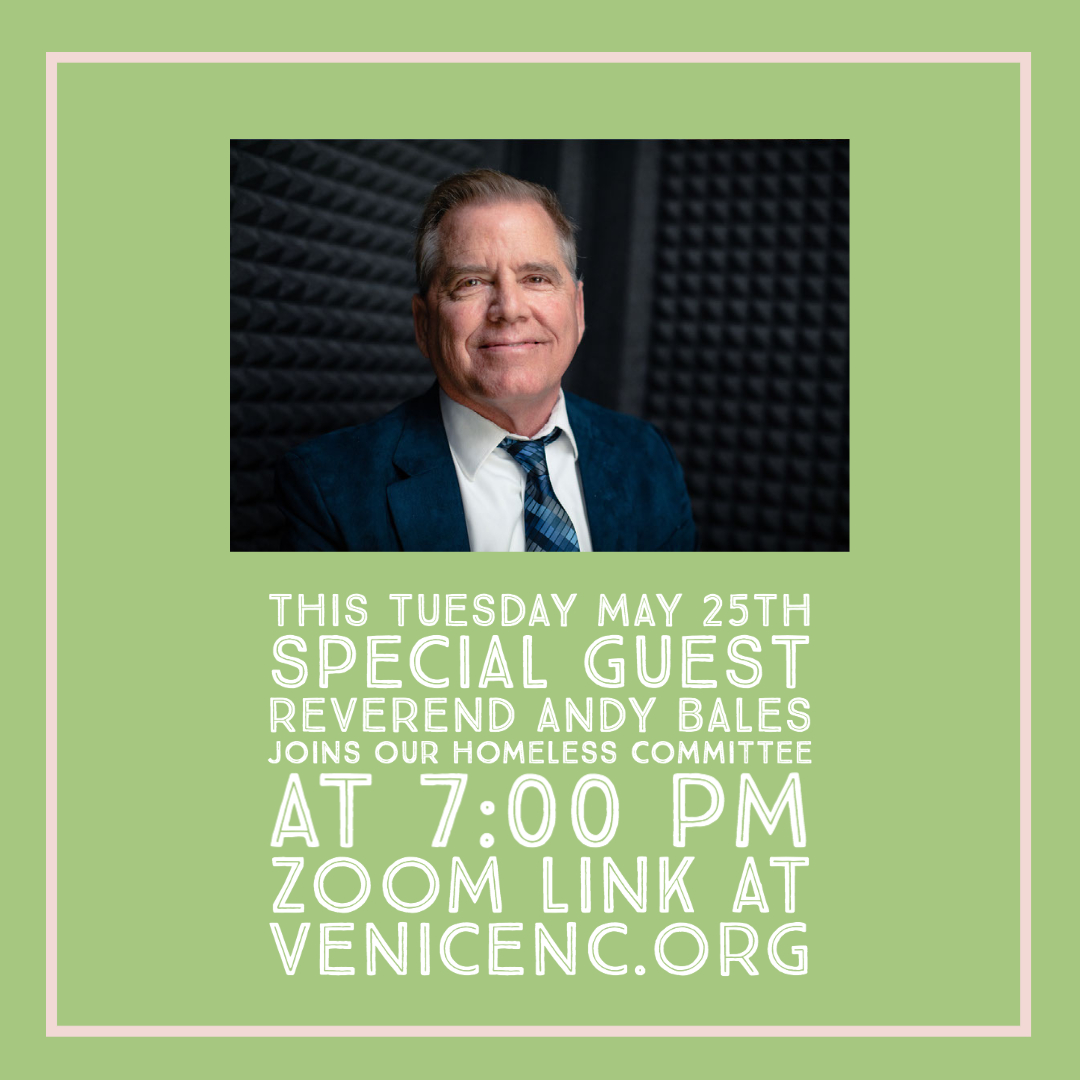 YOU ARE INVITED TO THE MAY Meeting of the VENICE NEIGHBORHOOD COUNCIL's Homeless Committee (a joint meeting with the VNC) for:
🔹A Presentation by Special Guest - REV. ANDREW J. BALES, M.A.T., CEO of Union Rescue Mission - in conversation about the homeless crisis in Los Angeles.

🔹When: Tuesday, May 25th at 7pm via Zoom


Or Dial by Telephone:
US:+1(669)900-6833 or +1(253)215-8782
Dial Toll Free: (877) 853-5257 or (888) 475-4499,
Webinar ID:

835 7611 2636
International numbers available at:

https://us02web.zoom.us/u/kbesqYKpNu