🚒THE NEIGHBORHOOD TEAM PROGRAM IN VENICE - VIRTUAL EMERGENCY PREPAREDNESS TRAINING #3! WEDNESDAY, APRIL 21~7PM!
Posted on 04/19/2021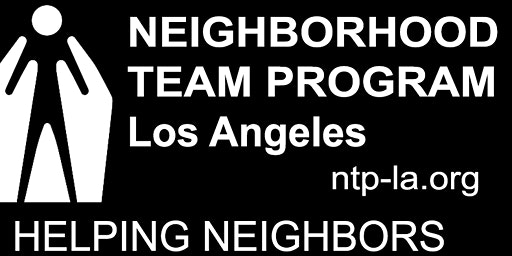 We are excited to continue Venice's Neighborhood Team Program (NTP), an online training and neighborhood organizing program that is delivered virtually!
Register for Venice's FREE Online Emergency Preparedness Training!
The 3rd Virtual Training Session is THIS WEDNESDAY, APRIL 21st @ 7pm!
TOPIC:
🚒
Search and Rescue🚑
NTP is an online training and neighborhood organizing program, delivered completely virtually. The training includes elements of both RYLAN (Ready Your Los Angeles Neighborhood) and CERT (Community Emergency Response Team).
All virtual training sessions will be held at 7pm on the 3rd Wednesday of every month and will last about 90 minutes. Participation is free and only requires internet access – so you can learn in the comfort of your own home! The training modules are stand-alone so feel free to attend one, a few, or all six sessions.
We hope to bring our neighbors together to help Venice become a disaster-resilient community.
You do not need any previous training to participate.