ELECTIONS 2021 ~ REQUEST YOUR VOTE-BY-MAIL BALLOT NOW!
Posted on 04/10/2021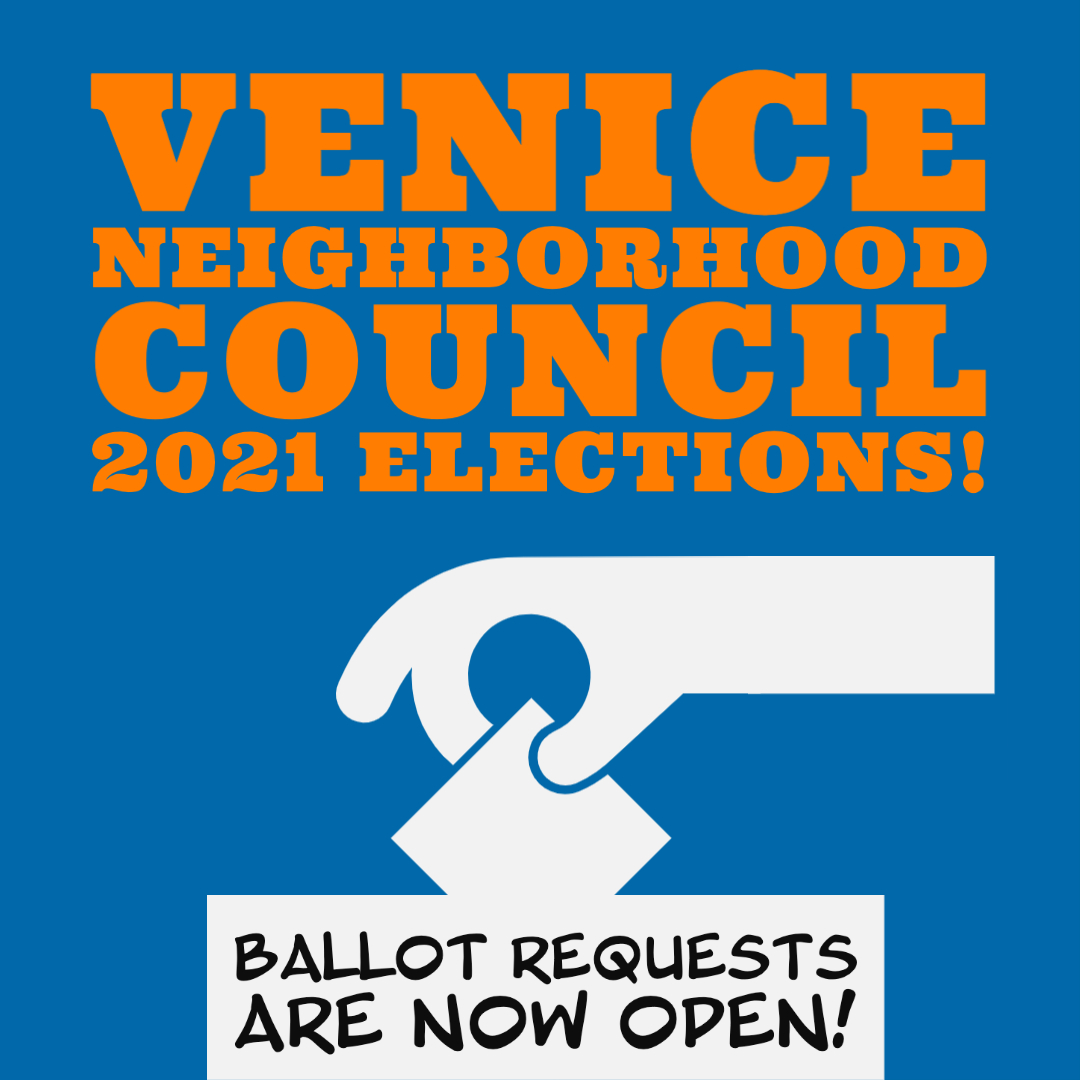 This year's election will be Vote-By-Mail Only due to the pandemic.
It is being conducted by the Los Angeles City Clerk.

HERE'S WHAT YOU NEED TO KNOW IN ORDER TO VOTE!
- WHO CAN VOTE?
VNC Stakeholders who are 16 years or older on the day of the election (June 8, 2021) are eligible to vote in this year's elections. A "Stakeholder" is anyone who lives, works, or owns real property within the VNC's boundaries, and you do not have to be a citizen of the United States.

You can vote once in each category- except the Community Interest Stakeholders, who can only vote for the Community Interest Board Officer position. A Community Interest Stakeholder, is defined as an individual who is a member of or participates in a Community Organization within the boundaries of the neighborhood council.

Downoad the VNC Map HERE (or put in your address HERE) to find out if you are a VNC Stakeholder.
All voters must verify their Stakeholder status by providing acceptable documentation.

HOW CAN I VOTE?
Your first step is to APPLY to receive a ballot.
How to apply to receive a ballot:

After the application is received, the Los Angeles City Clerk will verify your stakeholder eligibility and mail you the appropriate ballot beginning on Monday, May 10th. You may begin voting as soon as you receive your ballot, but it must be either mailed (postmarked by June 8th) or placed in the Ballot Dropbox by 8pm on June 8th.
Voting information for the Unhoused can be found HERE.

Important Dates and Deadlines:
-At Large and Community Interest Community Officers Candidate Forums – May 12th and 13th
-Executive Officers Candidate Forum – May 19th
-Last day to apply for a Vote-By-Mail Ballot – June 1st
-Dropbox Open – Venice Abbot Kinney Memorial Branch Library at 501 E. Venice Blvd:
June 4th through June 8th
-Mailed Ballots Must Be Postmarked by – Tuesday June 8th
For questions regarding the application process, please contact the Los Angeles City Clerk at:
(213) 978-0444
Additional information is also available on the Los Angeles City Clerk - Elections Website.