📣VNC 2023 ELECTIONS✹CANDIDATE FORUMS ARE BACK ON‼️
Posted on 03/22/2023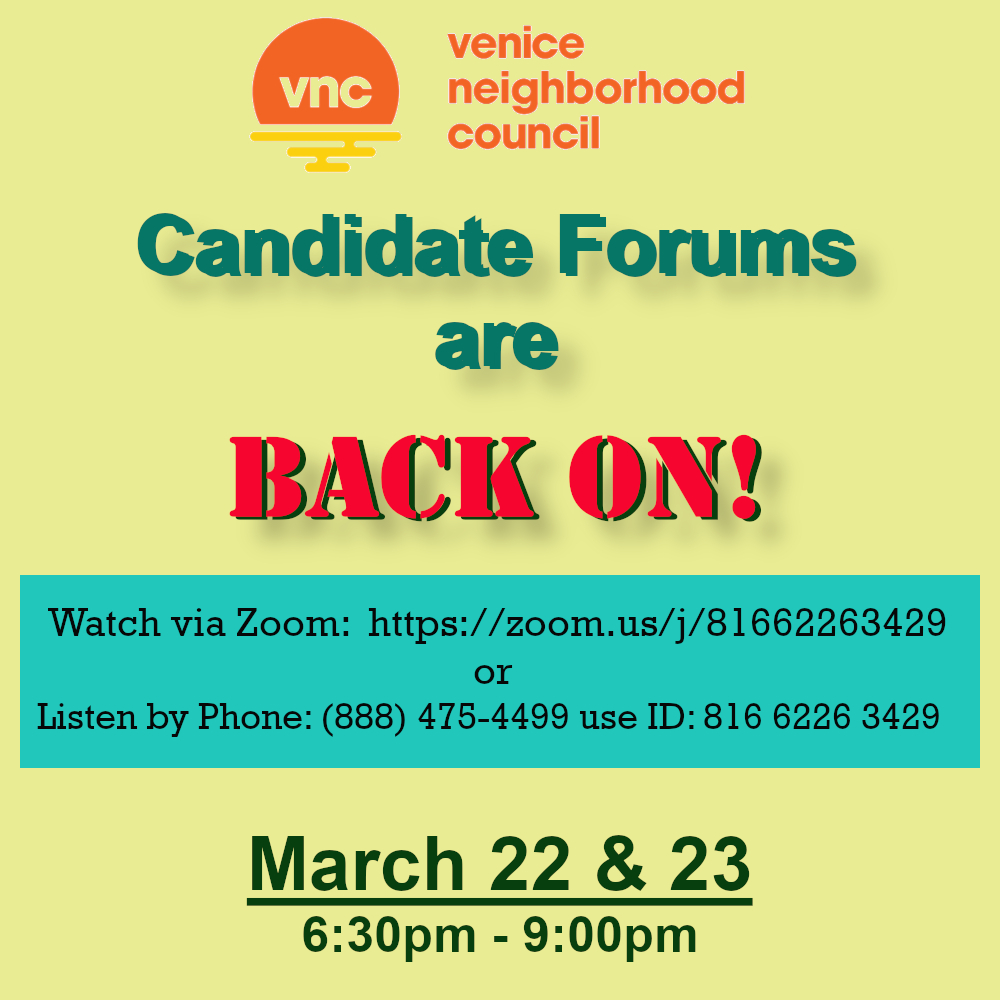 📣VNC 2023 ELECTIONS✹CANDIDATE FORUMS✹TONIGHT 3/22 and THURSDAY✹3/23
At last night's VNC Special Meeting, the Board of Officers voted to hold the March 22nd and March 23rd Candidate Forums online via Zoom from 6:30-9:00pm, moderated by Nick Antonicello.
The original Candidate Forums, scheduled to be held in person at Westminster Elementary School, were cancelled due the SEIU three day strike that forced the closing of all LAUSD schools through Thursday, March 23rd.
🔹The public is invited to watch via zoom ➡️https://zoom.us/j/81662263429 or listen on the phone by calling 888-475-4499 and entering ID# 816 6226 3429 and then #.
🔹Link to the Voter Guide can be found ➡️HERE.