📣VNC 2023 ELECTIONS✹Candidate Forums Update
Posted on 03/19/2023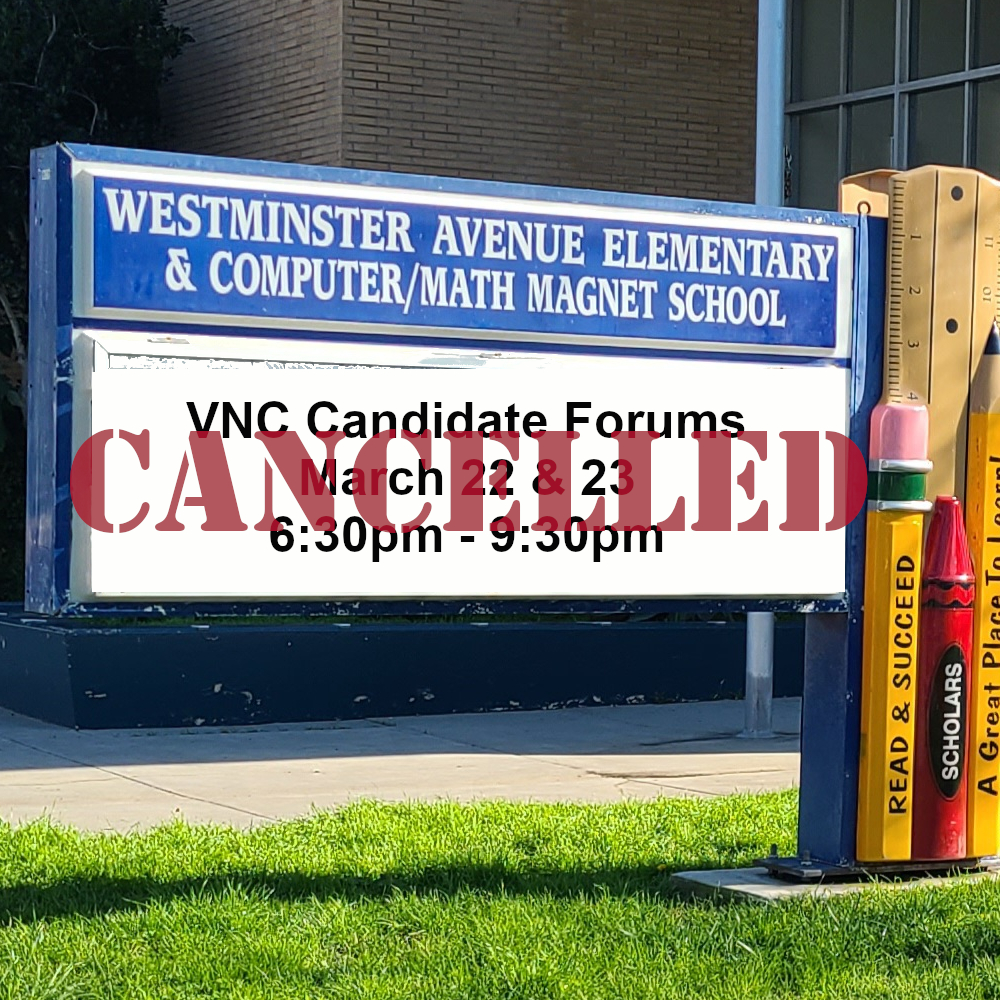 After careful consideration and deliberation, due to the looming LAUSD strike led by Local 99 of Service Employees International Union and United Teachers Los Angeles —which combined represent 75,000 bus drivers, custodians, cafeteria workers, special education assistants, teachers, counselors, therapists, nurses, and librarians —the VNC In-Person Candidate Forums that were scheduled for March 22nd and 23rd at Westminster Elementary School are officially CANCELLED.
As the strike is set to begin Tuesday, March 21st, the logistical planning of the Forums has become untenable given the school's resources and priorities. We will look for other possible ways for Candidates to interact with Stakeholders, if possible.
Candidate Statements Can be found in the ➡️VNC Voter Guide.