BE THE GIVING TYPE - DONATE BLOOD TODAY, WEDNESDAY! LAPD Pacific Station 2pm - 8pm
Posted on 09/22/2020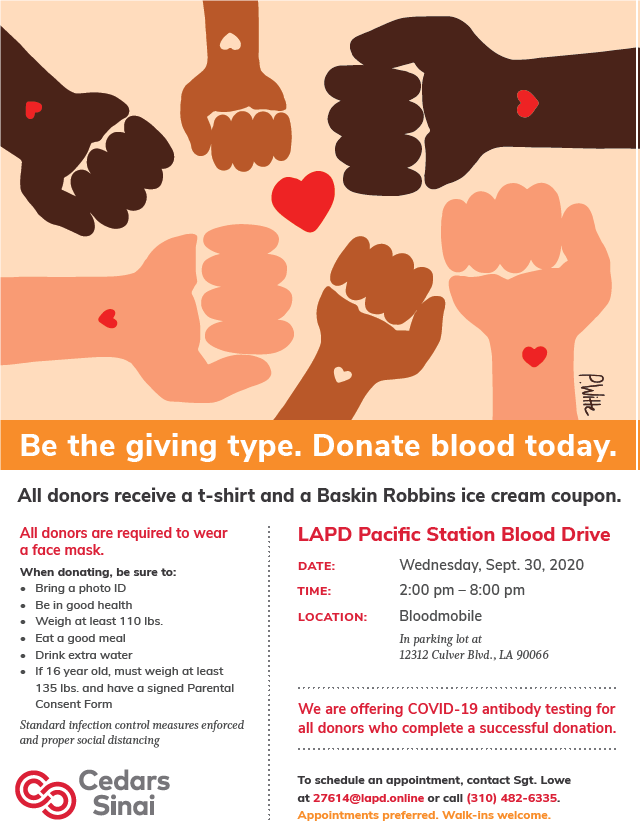 Now, more than ever, our blood banks and hospitals need blood.

Please join some of your VNC officers & local LAPD Pacfic Station officers, in partnership with Cedars Sinai at the:
LAPD Pacific Station Blood Drive on Wednesday, September 30th 2 - 8pm
where: Bloodmobile in Parking Lot at 12312 Culver Blvd, LA 90066

To schedule an appointment, contact Sgt. Lowe at: 27614@lapd.online or call: (310)482-6335
Appointments preferred, but walk-ins welcome.

To find out if you are eligible to donate, Click here for important eligibility information.