Need To Get Out?? Bird & Tree Walk - March 22nd!!
Posted on 03/12/2020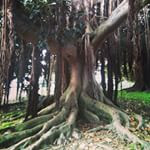 Join your neighbors for a Bird & Tree Walk in Presidents' Row neighborhoods on March 22nd at 9am. Meet at Lincoln Blvd + Coeur d'Alene Ave. This is a great way to enjoy your neighborhood in a completely safe manner during these uncertain times.